THE POTENCIAL OF SOUTH AMERICA'S LITHIUM TRIANGLE
#Lithium #Litio #Argentina #Chile #Bolivia #SouthAmerica #LithiumTriangle
Benjamin Gedan, Deputy Director of the Latin American Program at the Woodrow Wilson International Center for Scholars, explores how the Lithium Triangle Initiative supports the sustainable development of South America's lithium resources.
To aid the global transition to clean energy, it is necessary to secure a sustainable lithium supply. With its high electrical conductivity, lithium is a vital metal used in rechargeable batteries for EVs and energy storage. Because of this, demand for lithium is projected to grow by 530% by 2030, according to Lithium Power International.
The majority of global lithium resources are in South America, specifically in the countries of the Lithium Triangle – Argentina, Chile, and Bolivia. With approximately 58% of the world's lithium deposits, the Lithium Triangle could be a solution to satisfy the increasing global demand for lithium. To ensure that the sustainable development of South America's lithium resources is supported, the Wilson Center's Latin American Program launched the Lithium Triangle Initiative.
Speaking to the Deputy Editor at The Innovation Platform, Emily Potts, Benjamin Gedan, Deputy Director of the Latin American Program, outlines the potential of South America's lithium resources and explains how the Lithium Triangle Initiative will enable this growing demand for lithium to be met.
What are the aims of the Lithium Triangle Initiative, and why was it necessary to create it?
The Lithium Triangle Initiative, housed within the Latin American Program at the Woodrow Wilson International Center for Scholars, aims to promote the sustainable development of Latin America's vast lithium resources. More than half of the world's lithium resources are located in three countries in South America: Argentina, Bolivia, and Chile. There are also lithium deposits in Peru, Mexico, and Brazil.
These lithium deposits have significant economic development potential for Latin America at a time of great economic fragility. Before the pandemic, which had devastating economic consequences for the region, Latin America was already in a slow economic growth period. Therefore, it is vital that South American countries take advantage of the significant economic opportunity of lithium, or so-called 'white gold.'
The Lithium Triangle Initiative was also set up to support the global energy transition, as lithium shortages could be a barrier to the expansion of EVs and battery storage. We wanted to ensure that the global energy transition was not slowed due to excessively expensive lithium or unavailable lithium supplies.
Latin America has a substandard reputation when it comes to extractive industries, including previous poor management, a lack of attention paid to social and environmental considerations, resource nationalism, and corruption. The initiative is necessary to ensure that these errors are not repeated.
What are the current estimates for lithium production across South America, and how effectively will it feed into a global battery supply chain?
Despite an increase in lithium production, it takes a long time to develop new lithium mining operations. Unfortunately, there was a period of low prices leading up to this explosion in lithium demand. Therefore, the sector did not have the adequate investment to match current global requirements. Over the last few years, the pandemic has also left the production process vulnerable to disruption.
Although there is now a considerable amount of investment going into Latin American lithium production, it is not at the speed needed to keep up with demand. South American lithium producers are already far behind.
However, the region is committed to taking advantage of the opportunity, and we are now seeing investments from China and from firms in Australia, the US, and Canada. Latin America presents real opportunities for what is known as 'ally-shoring', which is a notion that if supply chains cannot be domestic, they should involve countries that have similar values. In this case, democratic values and comparable environmental principles.
Argentina and Chile are the major Latin American producers of lithium, as they appear to have the suitable investment climate to attract the necessary capital. Currently, Bolivia does not have this same investment climate, in part due to the quality of the resource. The cost of extraction and processing is higher in Bolivia, given higher levels of impurities that make it more difficult to create battery-grade lithium carbonate. The political environment is also challenging in Bolivia, which has recently faced a tumultuous period. Finally, the central role of the state in Bolivia's lithium sector has also depressed private investment.
According to Lithium Power International, lithium demand is projected to grow by 530%. How will the Lithium Triangle Initiative ensure this demand is being met?
For the Lithium Triangle to successfully support the global energy transition and local economic development objectives, there needs to be a rapid increase of lithium production. For that to be possible, a multi-stakeholder approach must be taken to ensure that Latin America does not repeat its past errors in extractive industries. This means considering indigenous interests in the areas where lithium is being extracted, and taking into account environmental considerations, including energy used for mining and processing, and above all, water use in salt flats, where lithium is extracted from brine.
There is a need for a so-called social licence, obtained through consultations with local communities and through transparency with regards to environmental impacts. Using technologies that reduce the environmental footprint is also critical.
Argentina and Chile are the major Latin American producers of lithium
It is also necessary to effectively manage the policy environment. The threat of resource nationalism is ever-present, such as excessively high taxes and royalties that discourage investment, or direct control by governments that might not have the wherewithal to manage production professionally and prevent corruption. These are potential pitfalls that could slow the development of the resource, and slow the global energy transition.
If Latin America is to play this critical role in the lithium supply chain, and if this 'white gold' is to serve as a regional economic engine, governments need to make sure the region does not fumble another commodity boom. Our role at the Wilson Center's Lithium Triangle Initiative is to ensure that all stakeholders are involved in discussions, and that environmental and social considerations are taken seriously. If the governments of South American countries do not want only to sell lithium, but would rather produce batteries and EVs, the Lithium Triangle Initiative can help explore downstream opportunities without discouraging investment in the production of lithium itself.
What are the challenges lithium producers face in South America, and what efforts are employed to overcome them?
The lithium resource in general, specifically in Argentina and Chile, is quite favourable to production, which is why there has been a lot of interest. It is also ideal that in places like the Chilean Atacama Desert, producers can use solar power to extract lithium from brine. It is the so-called above-ground risks that are often the problem in regions like this.
In Latin America, the most significant problems are environmental and social issues, and policy challenges. As previously mentioned, there are questions about whether there will be resource nationalism, if royalties and taxes will rise significantly, and if the law can provide adequate protection for investment. These are the considerations facing foreign investors who want to come into the region.
There are also financing challenges tied to these risks; it may be more difficult to secure financing if you operate in a region with great political uncertainties. This has not been a significant barrier in Argentina, which has been relatively investor-friendly for lithium production. A lot of the authority over this resource is in the hands of provincial authorities, not the national government, and the provinces have been very pro-market and pro-investment.
Chile has been more centralising in the way that it has handled this sector. It considers lithium to be a strategic resource. Just like it has a national copper company that is the biggest copper producer globally, there is also a sense that the government wants to have a strong hand in the lithium sector. This is always on the minds of the big foreign players who operate there.
For the Lithium Triangle to successfully support the global energy transition and local economic development objectives, there needs to be a rapid increase of lithium production.
Can new mining technologies be employed to exploit extraction potential and mitigate against any environmental, sustainable or governance concerns?
An American company operating in Bolivia is testing a new technology that would lower the price of extraction in a place where the quality of the resource is lower than some of its neighbouring salt flats. There is also a lot of experimentation with technologies that would improve the lithium output but would also, importantly, reduce water use, which would address a major environmental consideration. There are also technologies that could reduce the whole operation's carbon footprint.
Separately, researchers are studying how to eliminate or reduce the need for lithium in batteries. For Latin America, that represents a strategic threat, and it should encourage countries with lithium resources to move quickly to capitalise on it. The demand for batteries will increase exponentially, but the demand for any particular battery mineral will not necessarily grow.
There are also countries, like the United States, that have lithium deposits but have little inclination to mine it domestically. If there are technologies developed that reduce the environmental impacts of mining for critical minerals, the Lithium Triangle could face competition from high-income countries.
Therefore, technology poses a dual risk to Latin America. The development of new battery technologies could dampen demand for lithium, and changes in mining technologies could make mining more palatable to high-income countries.
How should a strong investment climate be established in the Lithium Triangle? How will establishing this boost lithium production in the region?
Predictability, transparency, and a strong rule of law are essential to the business climate for any industry. This is especially true in Latin America, given its struggles with corruption. Similarly, investors want to see courts that are independent and efficient, so that contracts are honoured, and that regulations and tax schemes remain unchanged over long periods. There is a lot of upfront investment in the mining sector, and investors need guarantees that they will have the chance to recoup that spending. Indeed, high upfront investment leaves investors vulnerable to resource nationalism, as governments know that investors are captive, no matter how the rules of the game might change, including with regards to taxes.
Finally, there is increasing demand amongst stakeholders that lithium production should honour the same environmental and social considerations that draw customers to the renewable energy technologies, such as electric cars, that include lithium. For that reason, it would be advantageous for Latin America to maintain high environmental and social standards to attract more investment.
Benjamin Gedan
Deputy Director of the Latin American Program
The Woodrow Wilson International Center for Scholars
www.wilsoncenter.org/
https://www.linkedin.com/in/benjamingedan/
https://https://twitter.com/benjamingedan
SOURCE: https://www.innovationnewsnetwork.com/
LITHIUM PRICE: LOS PRECIOS DEL LITIO HAN CAÍDO UN 50% EN 4 MESES¿SE ACABÓ EL BOOM?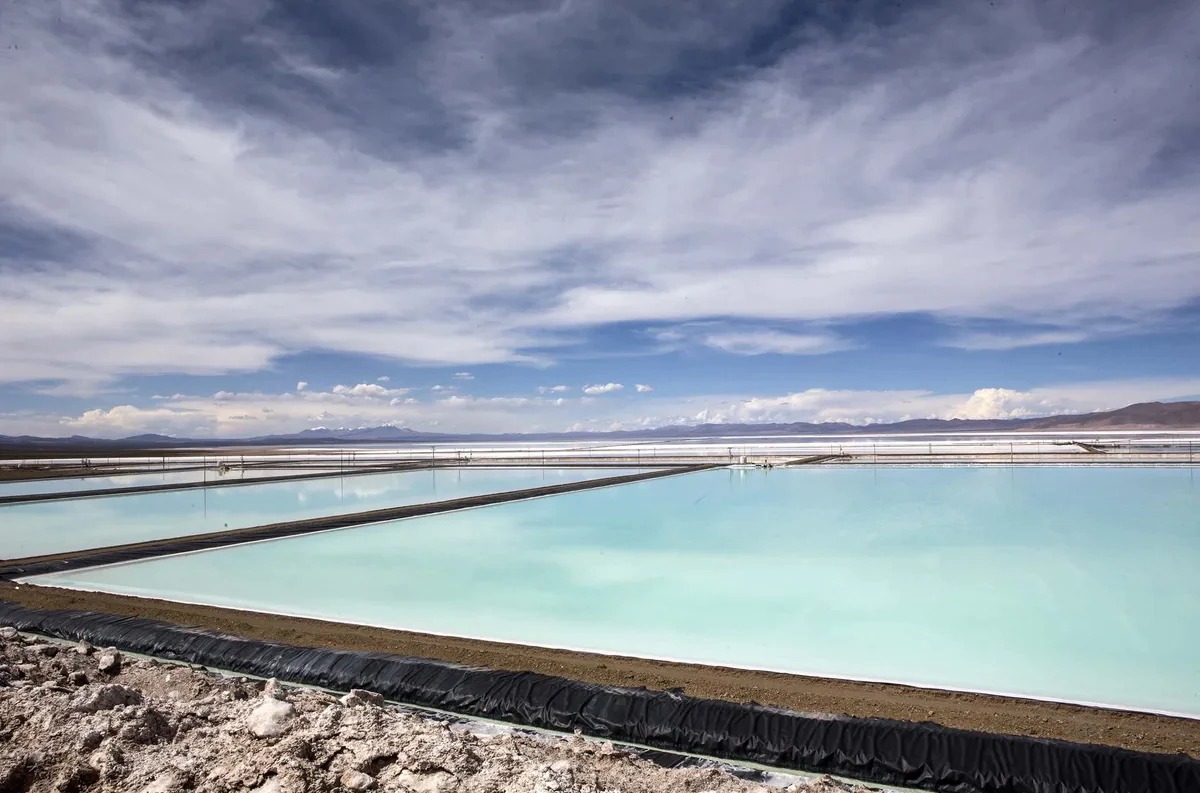 #lithium #Litio #LithiumPrice #PreciodelLitio #CarbonatodeLitio #Electromovilidad #Bloomberg #Accenture #BankfAmericaSecurities #American Battery Technology #
Los valores del llamado oro blanco (para las baterías) retroceden a medida que disminuyen las preocupaciones sobre el suministro mundial. (más…)
LITIO EN BOLIVIA: EL PRESIDENTE EJECUTIVO DE YLB AFIRMA QUE BOLIVIA TIENE DERECHO SOBERANO PARA ELEGIR A SUS SOCIOS
#Ylb #Bolivia #Litio #China #Xinhua #Mineria #Catl #YacimientosdeLitioBolivianos
LA PAZ,  mar (Xinhua) — Bolivia tiene derecho soberano a elegir sus socios del país que considere mientras respete las reglas nacionales para la industrialización del litio, enfatizó este martes Carlos Ramos, presidente ejecutivo de Yacimientos de Litio Bolivianos (YLB).
Además, tachó de «infundados» los temores estadounidenses sobre las perspectivas e influencia regional del «triángulo del litio», formado por Bolivia, Chile y Argentina, países que poseen dos terceras partes de las reservas mundiales de este recurso.
«Las declaraciones de la jefa del Comando Sur de Estados Unidos (Laura Richardson) que hace sobre el litio es una alusión muy subjetiva hacia nosotros (Bolivia) porque, de una manera u otra, en Argentina y Chile son empresas estadounidenses las que están realizando la explotación del litio», aseveró a la red ATB.
Ramos recalcó que Bolivia tiene «soberanía plena» sobre sus recursos con políticas definidas en base a la Constitución.
Recordó que el acuerdo firmado el 20 de enero con el consorcio chino CATL BRUNP & CMOC (CBC) para la realización de estudios e industrialización del litio a través de la tecnología de Extracción Directa de Litio (EDL), por parte de la estatal YLB, no establece la entrega de los recursos naturales.
Ramos aseguró que CBC es la primera de varias empresas que operarán en la industria del litio de Bolivia.
Argumentó que hay leyes nacionales que dan plena soberanía a Bolivia para la administración del litio e impiden la entrega de los recursos naturales como sucedía durante los gobiernos de corte neoliberal.
Según el ejecutivo boliviano, el primer acuerdo firmado con uno de los conglomerados de baterías más grande a nivel mundial, CATL BRUNP & CMOC, ha generado temor en Estados Unidos.
«La firma de este convenio no nos compromete. Nosotros no podemos concesionar. No podemos delegar. Solo YLB es responsable de la administración del litio porque es parte del Estado. Es una empresa estatal», reiteró.
Bolivia tiene certificadas 21 millones de toneladas de litio en el salar de Uyuni, Potosí. Según el Ministerio de Hidrocarburos y Energía, se espera que las reservas totales sean el doble con los salares de Pastos Grandes y Coipasa, en Potosí y Oruro, respectivamente.
De acuerdo con Ramos, existe mucho interés de varios países en controlar la explotación en el denominado «triángulo del litio».
FUENTE: XINHUA
LITIO, SOL Y COCHES ELÉCTRICOS, ASÍ PLANEA SONORA CONVERTIRSE EN EL «SILICON VALLEY» DE LAS ENERGÍAS RENOVABLES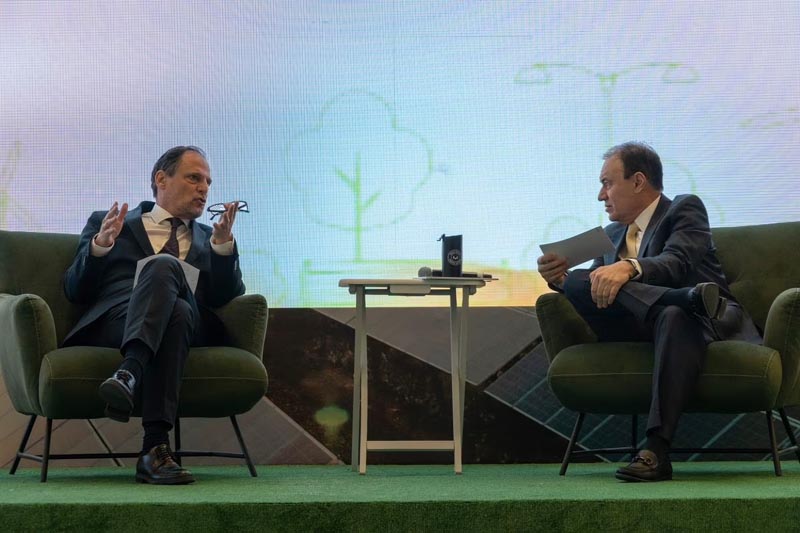 #Litio #Sonora #Mexico #EnergiasRenovables #Electromovilidad #LiNews
En el foro 'Energías Sostenibles: prosperidad y desarrollo', organizado por EL PAÍS, expertos y autoridades han debatido los retos para luchar contra el cambio climático en México. (más…)